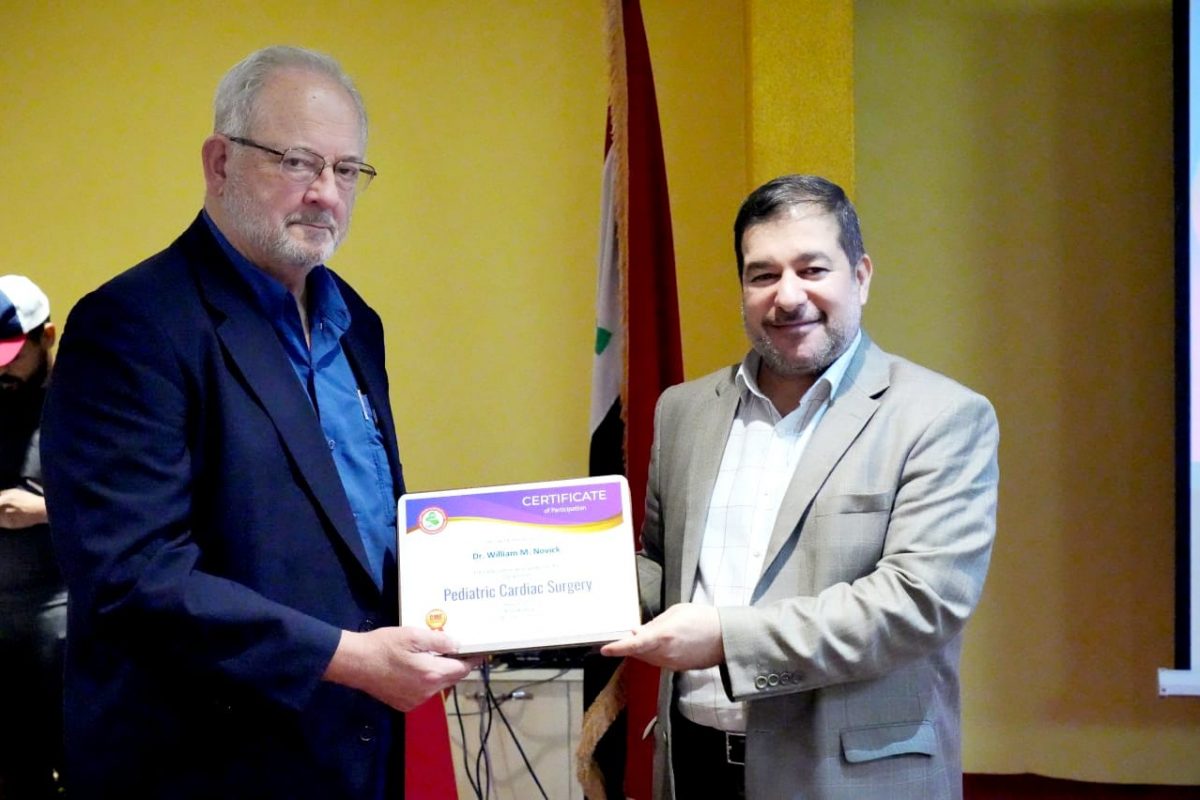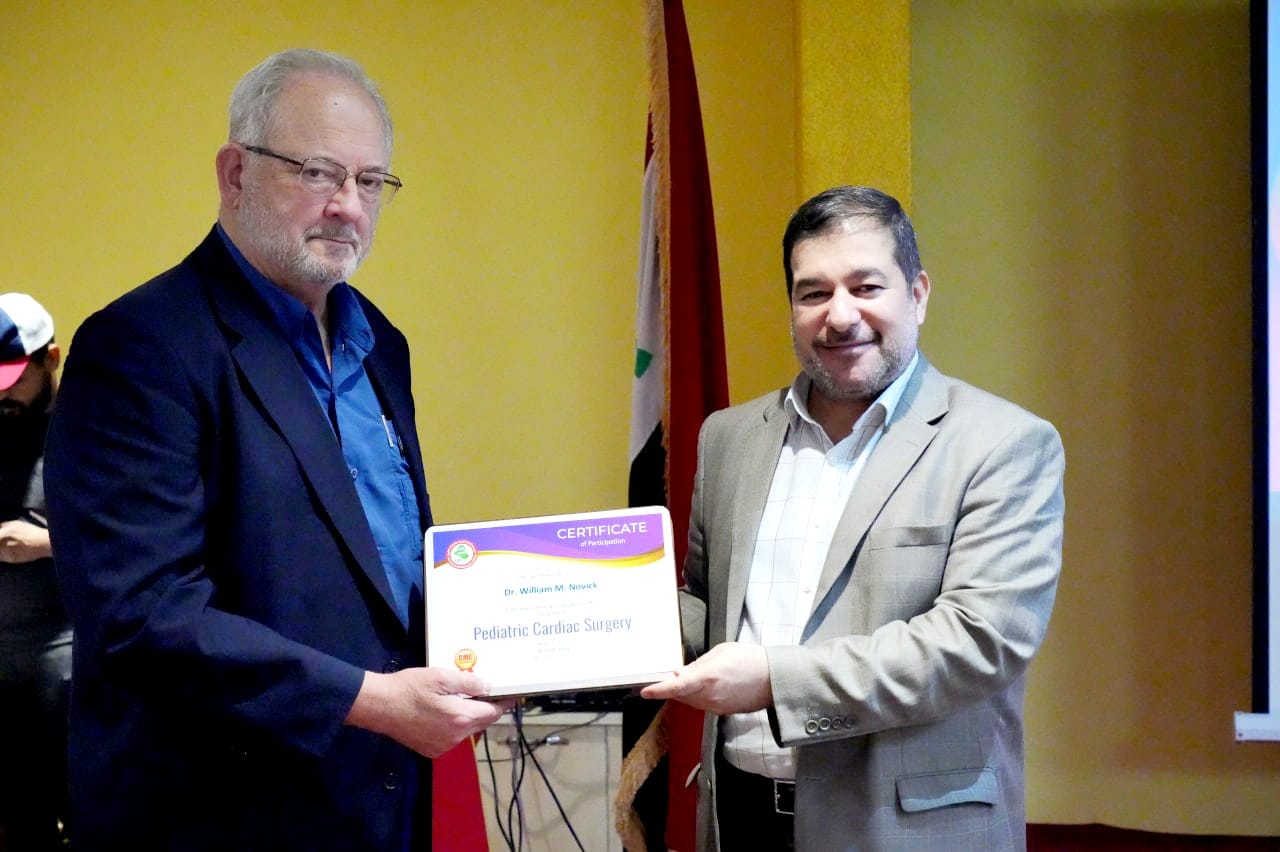 On Friday, May 20, 2022 , the Iraqi Association for Medical Research and Studies, in cooperation with Basra Specialized Hospital for Cardiac  Surgery, held an  Webinar on pediatric cardiac diseases and surgery.
The symposium was led by Professor of Pediatric Cardiac Surgery at the University of Tennessee, USA, Dr. William M. Novick, and a Pediatric Super-Specialist Cardiologist, Dr. Khaled Ahmed Khaled Al-Bahadli.
The webinar was moderated by the Consultant Pediatrician and Genetic Blood Diseases and the Secretary of the Iraqi Association for Research and Medical Studies, Dr. Basim Abdul Karim Al-Hajjaj.
The symposium was attended by a group of all medical and surgical specialties, especially cardiac doctors and surgeons from Basra Specialized Cardiac Hospital.
With regards
Iraqi Association for Medical Research and Studies