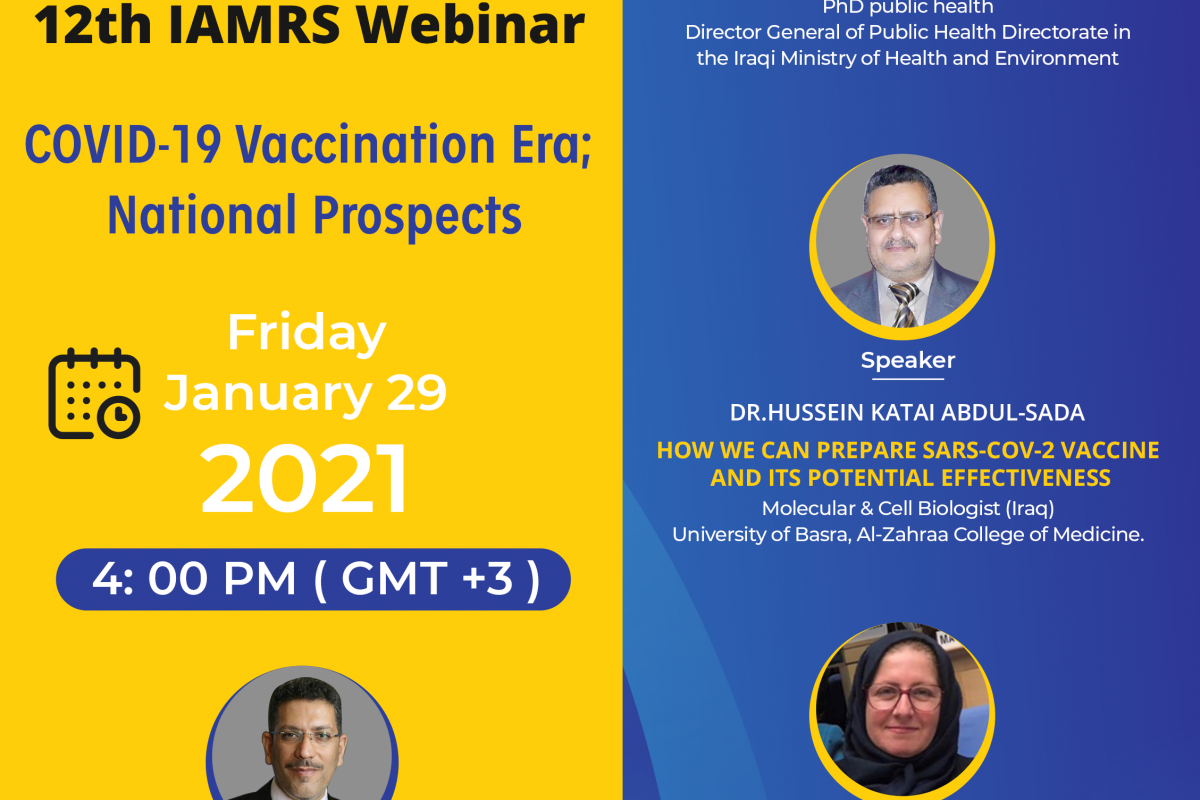 Will the Corona virus vaccine come to Iraq soon?
Is this vaccine really safe?
What percentage of protection does the vaccine provide from infection with the Coronavirus?
What was the Corona pandemic in numbers?
These and other questions were answered by specialist doctors within the twelfth international scientific webinar of the series of cyber scientific webinars held by the Iraqi association for Medical Research and Studies, which was held on Friday January 29, 2021 AD under the title
 "COVID-19 Vaccination Era; National Prospects"
On the Zoom platform, many participants from several countries, including Iraq, participated in the webinar.
Three specialist doctors attended the webinar, and the following are their names and addresses of their lectures and electronic links to view those lectures.
1. Dr.. Riyadh Abdul Amir Al-Halfi
Title of the lecture
COVID-19 Response in Iraq
Link to watch the lecture:
2. Dr.. Hussein Kata Abdul Sada 🇮🇶
Title of the lecture
Now we have COVID-19 vaccine. Is it workable?
Link to watch the lecture
3. Dr. Manal Muhammad Yunus
Title of the lecture:
"Building safety information on COVID-19 vaccine across the world"
Link to watch the lecture:
An expanded panel discussion session took place after the end of the lectures, led by Dr. Basim Abdul-Karim Al-Hajjaj to answer a set of questions raised by the attendees.
Link to watch the discussion session: –
With regards
Iraqi association for Medical Research and Studies