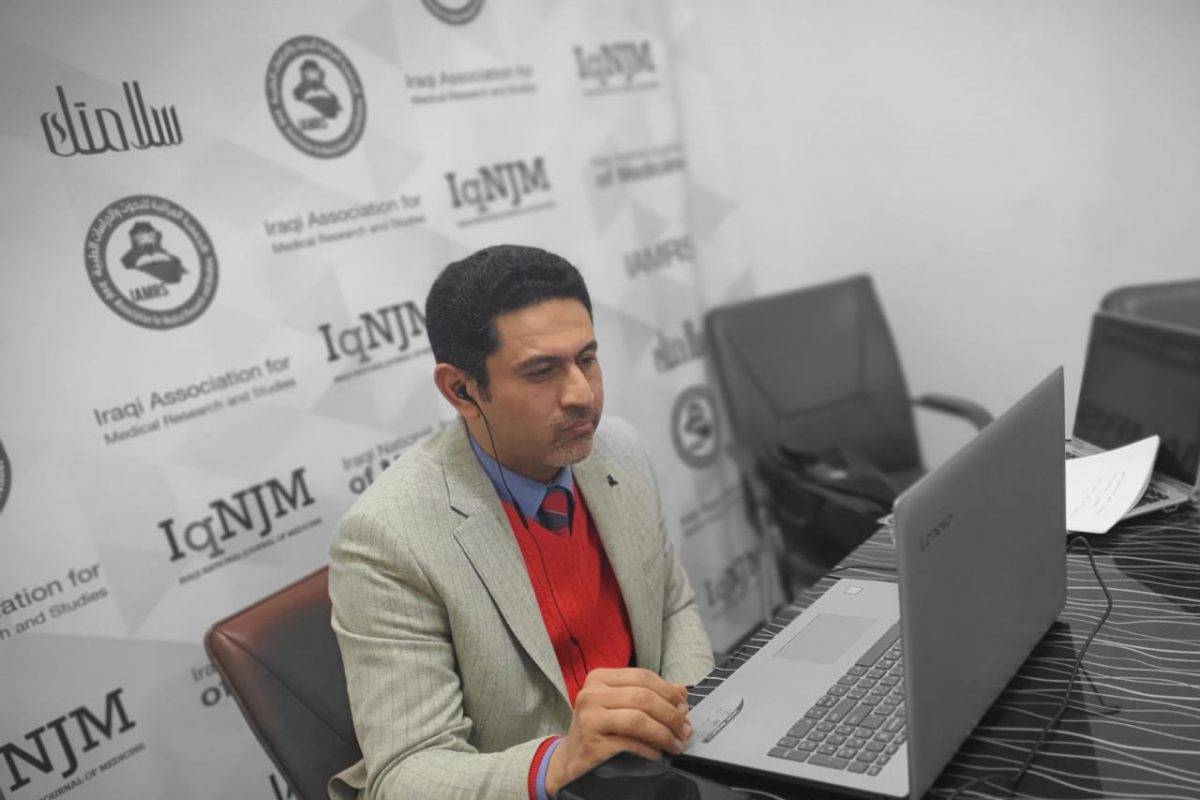 Bones can be involved with COVID-19 !
Within the series of cyber scientific webinars held by the Iraqi association for Medical Research and Studies, the eleventh international scientific webinar was held on Friday December 18, 2020 under the title
Covid-19 and the practice of orthopedics
on the Zoom platform, where many participants are participated in the webinar from several countries, including Iraq.
Three medical specialists attended the symposium.
1. Dr. Haider Zahid
Title of the lecture
"Some of the musculoskeletal features of COVID-19"
Link to watch the lecture:
2. Dr. Dalal Pubsheet
Title of the lecture:
"COVID-19 is greatly affecting health services for non-communicable diseases"
Link to watch the lecture:
3. Dr. Deiari Fereydon kader 🇬🇧
Title of the lecture
Impact of COVID-19 on Elective Orthopedic Surgery
Watch the lecture
link
An extended panel discussion session took place after the end of the lectures, the resumption of the lectures.
Link to watch the discussion session: –
With regards
Iraqi association for Medical Research and Studies