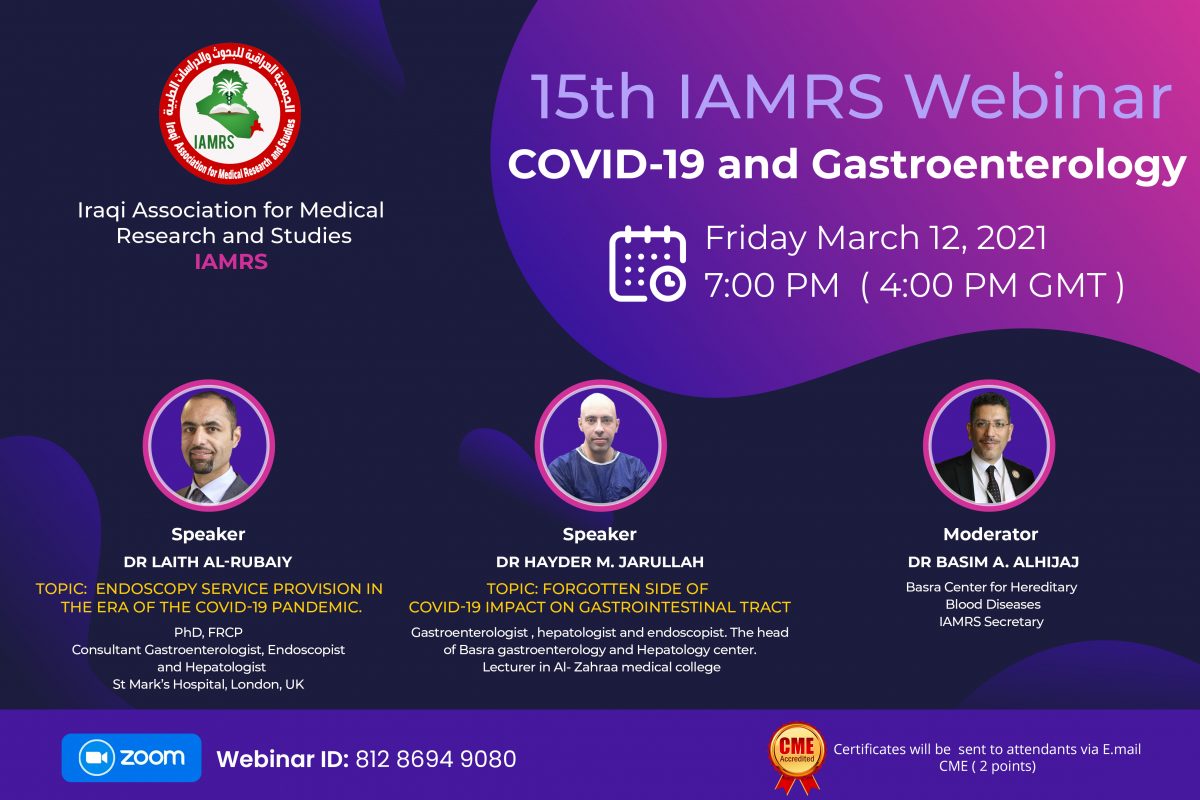 What are the obstacles that affected the specialty of gastroenterology during the COVID-19 pandemic?
What is the hidden side of the signs and SYMPTOMS of the COVID-19 virus on the digestive system?
These topics were the titles of two scientific lectures within the fifteenth international scientific webinar of the series of cyber scientific webinars held by the Iraqi Association for Medical Research and Studies IAMRS, which was held on Friday 12 March 2021 AD under the title
Gastroenterology & COVID-19
On the Zoom platform, more than 150 participants from several countries, including Iraq, participated in the symposium.
Two specialized professors attended the symposium, and the following are their names and titles for their lectures and electronic links to view those lectures with a link to watch the seminar.
1. Dr. Laith Al-Rubaiy
Title of the lecture
Endoscopy Service Provision in the Era of COVID-19 Pandemic
Link to watch the lecture:
2. Dr. Hayder Mohsen Jarallah
Title of the lecture
COVID-19 Impact on Gastrointestinal Tract
Link to watch the lecture
An expanded panel discussion session took place after the end of the lectures, led by Dr. Basim Abdul Karim to answer a set of questions raised by the attendees.
Link to watch the discussion session: –
With regards
Iraqi association for Medical Research and Studies