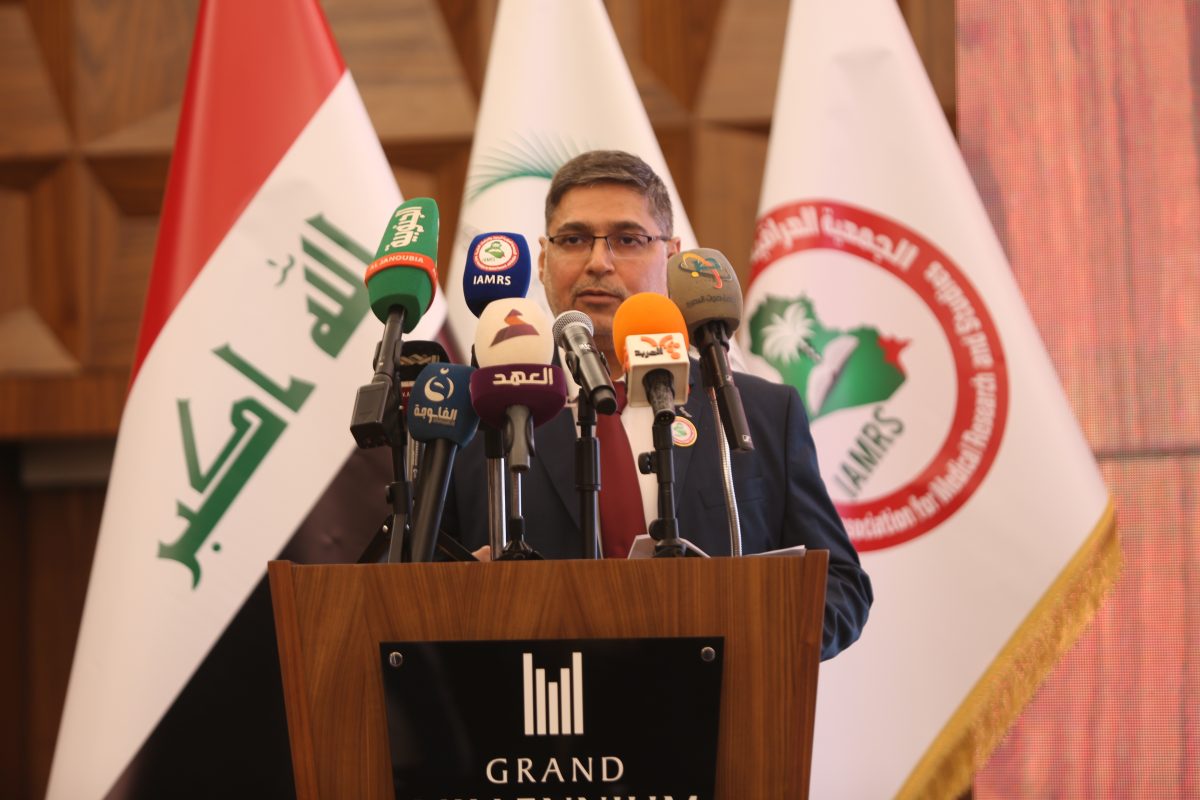 With a distinguished international, regional and national presence of specialized doctors, prominent professors, security leaders and researchers from various governorates of Iraq, the 6th International Conference of the Iraqi Association for Medical Research and Studies happened under the title
"The risks and challenges of drugs and addiction in Iraq"p
In the province of Basra.
The conference was held on Friday and Saturday (October 7 and 8, 2022 ) in the halls of Basra Al-Seef Hotel – Millennium under the sponsorship of the Basra Governorate and in cooperation with the Association of Psychiatrists in Iraq, the Supreme Council of Scientific Societies in Iraq, the University of Basra, the Iraqi Medical Association, Basra branch, and the Health Department Basra and the World Health Organization.
The conference came out with important practical scientific recommendations that identify a clear path for all authorities on how to deal with the issue of drug spread and addiction, which were broadcast to the attendees and circulated to all media outlets.
We leave you with a set of conference photos
With regards
Iraqi Association for Medical Research and Studies