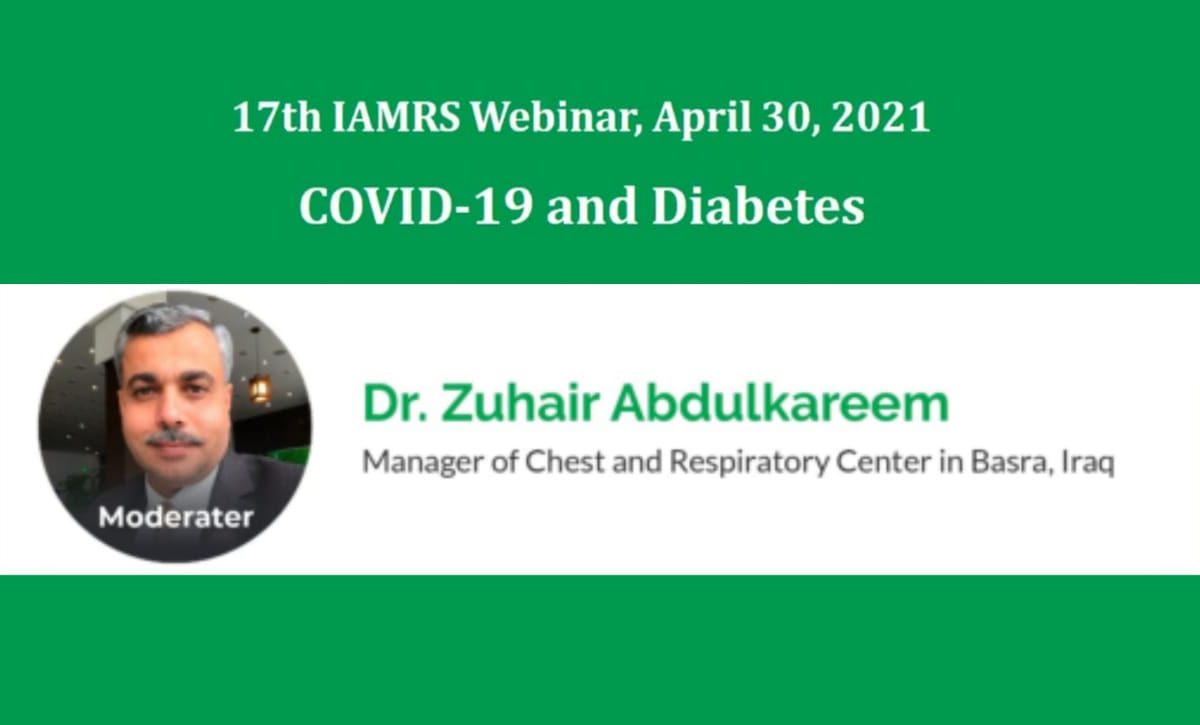 The activities of the 71th cyber webinar of the Iraqi Society for Medical Research and Studies
What are the effects of the Corona virus on diabetes?
Does corona virus cause diabetes?
Does diabetes increase the risk of infection with the Corona virus?
These and other questions were answered by Prof. Dr. Abbas Ali Mansour, a specialist in diabetes and endocrinology, in his tagged lecture.
Diabetes mellitus and COVID-19: epidemiology pathology and risks.
And Dr. Haider Iyad Al-Idrisi, a specialist in diabetes and endocrinology, in his tagged lecture
Practical tips in the management of diabetes mellitus in covid-19 patients
And that was during the activities of the 17th cyber webinar of the Iraqi Association for Medical Research and Studies, which was held on Friday April 30, 2021
To view the lecture of Dr. Abbas Ali Mansour, enter the following link:
To view the lecture of Dr. Haider Iyad Al-Idrisi, enter the following link:
To follow up on the activities of the scientific discussion included in the symposium, enter the following link
To know more about the seminars held by the Iraqi Society for Medical Research and Studies, enter the following link
To know more about the publications of the Iraqi Society for Research and Medical Studies regarding the Corona pandemic, enter the association's website with the following link
www.iamrs.edu.iq
With regards
Iraqi Association for Medical Research and Studies