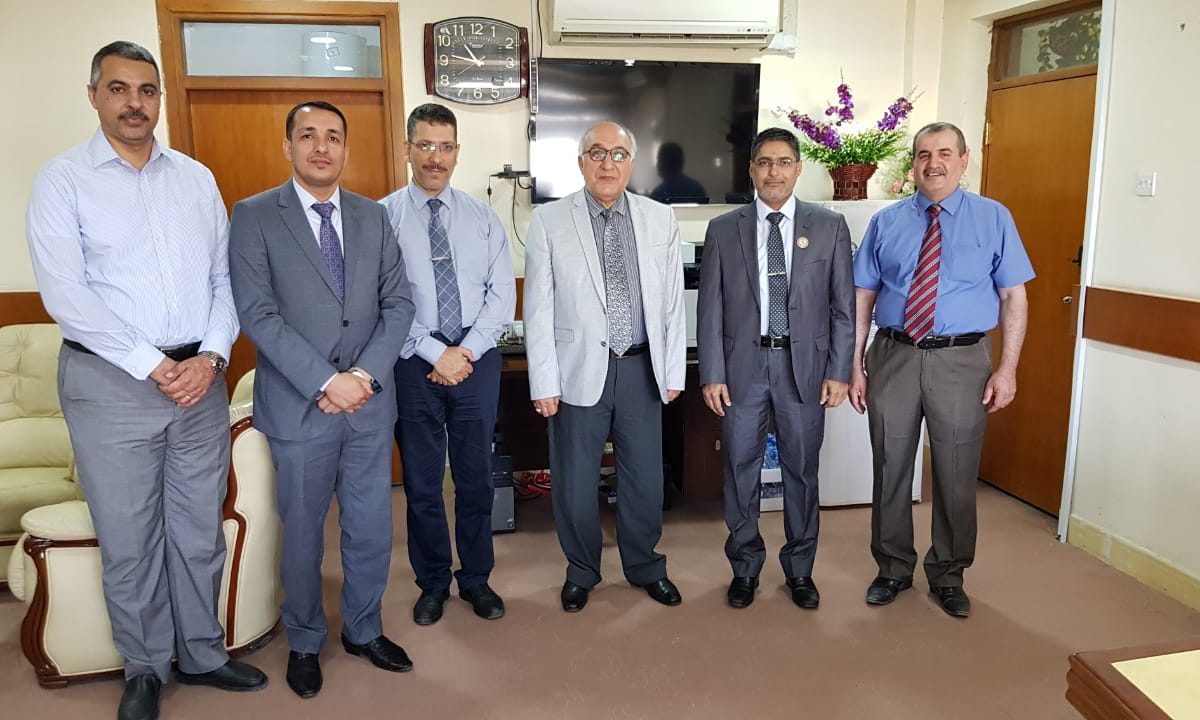 A delegation from the Iraqi Association for Medical Research and  Studies, headed by Dr. Haider Abdul Razzaq Al Tamimi, visited the Deanship of the Faculty of Medicine in Basra, Prof. DR. Khalil Ismaeel Alhamdy.
IAMRS delegations congratulating Dr. Ahamdy for assuming his position and they talk about the cooperation between them.
It should be noted that the great cooperation between the Faculty of Medicine of Basra and the Iraqi Society for Research and Medical Studies has produced remarkable results in the establishment of several conferences and joint scientific seminars.