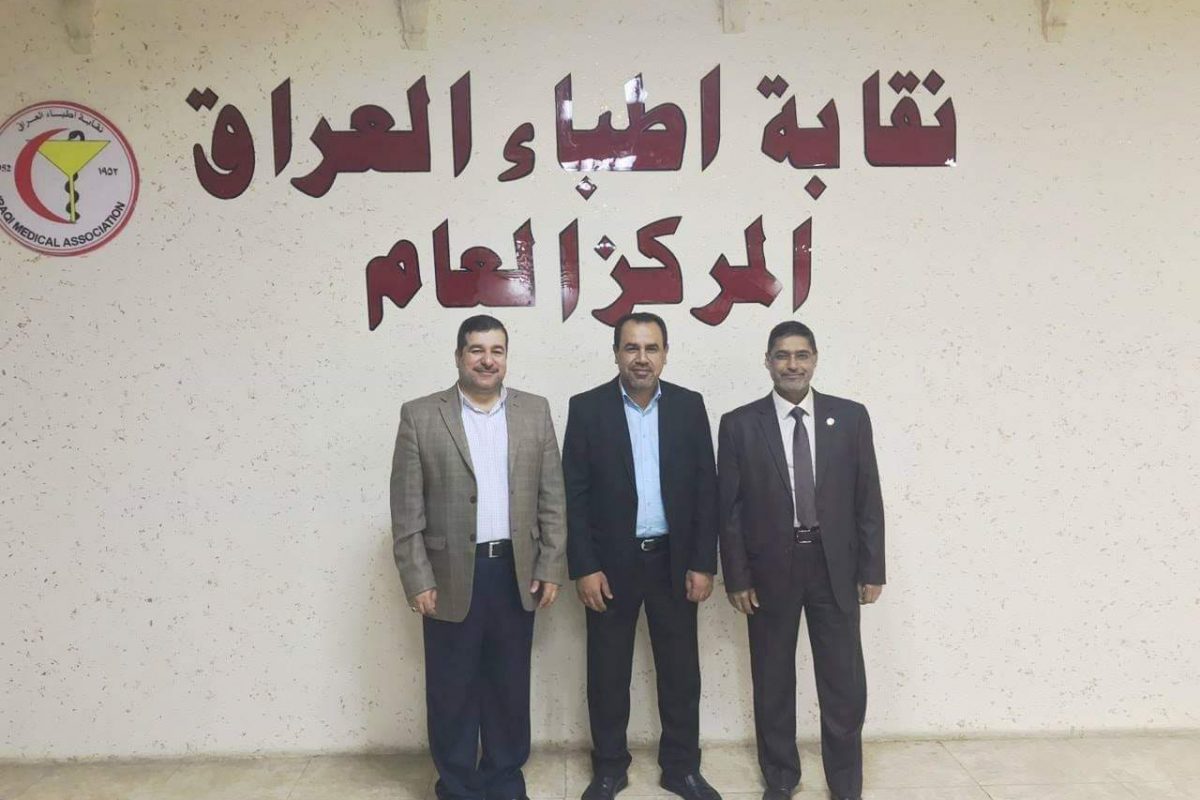 President of the IAMRS meets with the head of Iraqi doctors syndicate
………………….
Dr. Haidar al-Tamimi, the head of theIAMRS, met with Dr. Abdul-Amir Muhsin al-Daraji, the head of the Iraqi doctors syndicate  in Baghdad with a number of members of the syndicate.
During the meeting, they exchanged views and suggestions on how to assign the medical research work and the role of the syndicate in encouraging researchers. The General Council of the syndicate was invited to participate in the Second International Medical Conference of the Association to be held in Basrah on 22 and 23 March next year.