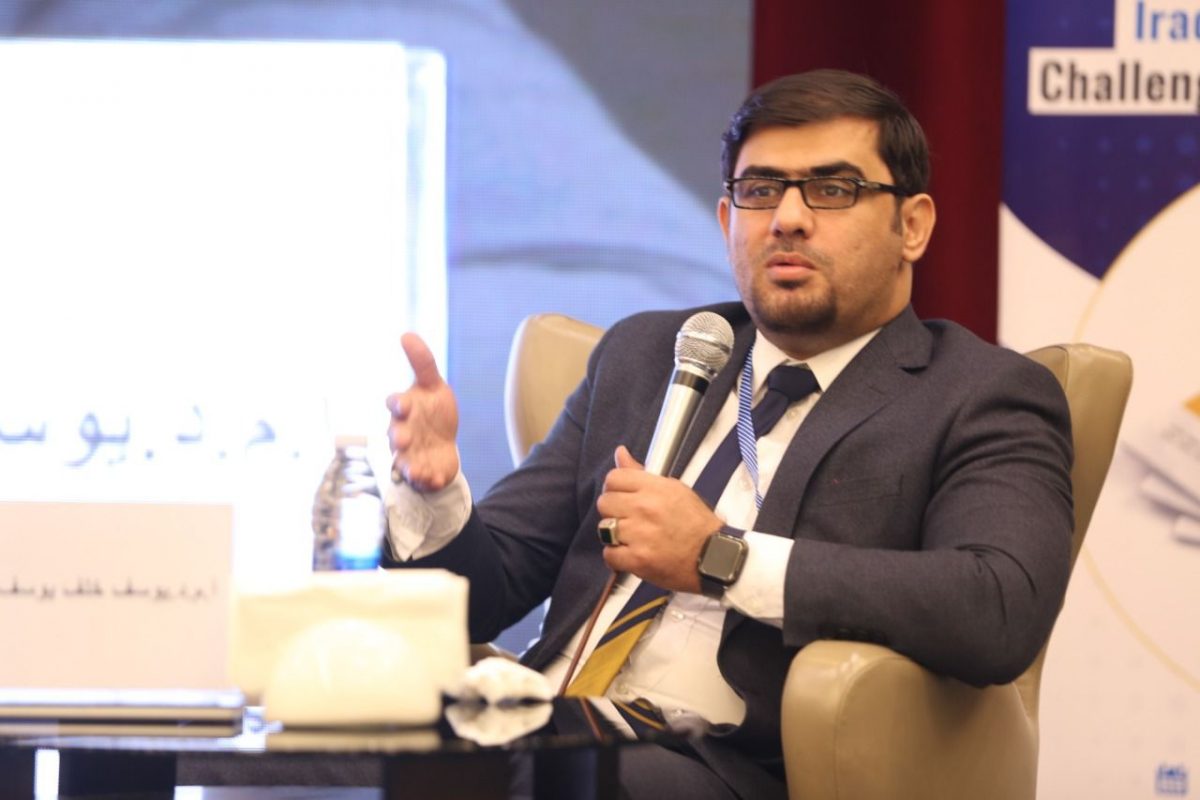 ((Iraqi Scientific Journals: Challenges and Future Prospects))
Assistant Professor Dr. Yousef Khalaf Yousef, Head of the Entrepreneurial Projects Department at the Ministry of Higher Education and Scientific Research, participated in the scientific journals webinar held by the Iraqi Association for Medical Research and Studies(IAMRS) in Basra Governorate on Friday 20/11/2020 as a representative of the Ministry of Higher Education and a lecturer on the scientific journals website of the Ministry of Education And scientific research and its remarkable progress from its inception to this moment.
Dr. Yousef participated in the in-depth and expanded seminar on how to advance the reality of scientific journals and their activities and remove the obstacles that deteriorate the activity of these journals and the role of the Ministry of Higher Education and Scientific Research in this context.
The interventions and discussions of Dr. Youssef, whether within his lecture or in the management of the discussion session, carry depth and an indication of knowledge, accuracy and interest in the activity of scientific journals and a serious and determined endeavor to support those journals from him personally and from the Ministry of Higher Education in general, and he had a pivotal role in the seminar decisions.
Greetings to Assistant Professor Dr. Youssef Khalaf Youssef for his valuable fingerprints.
Iraqi Association for Medical Research and Studies