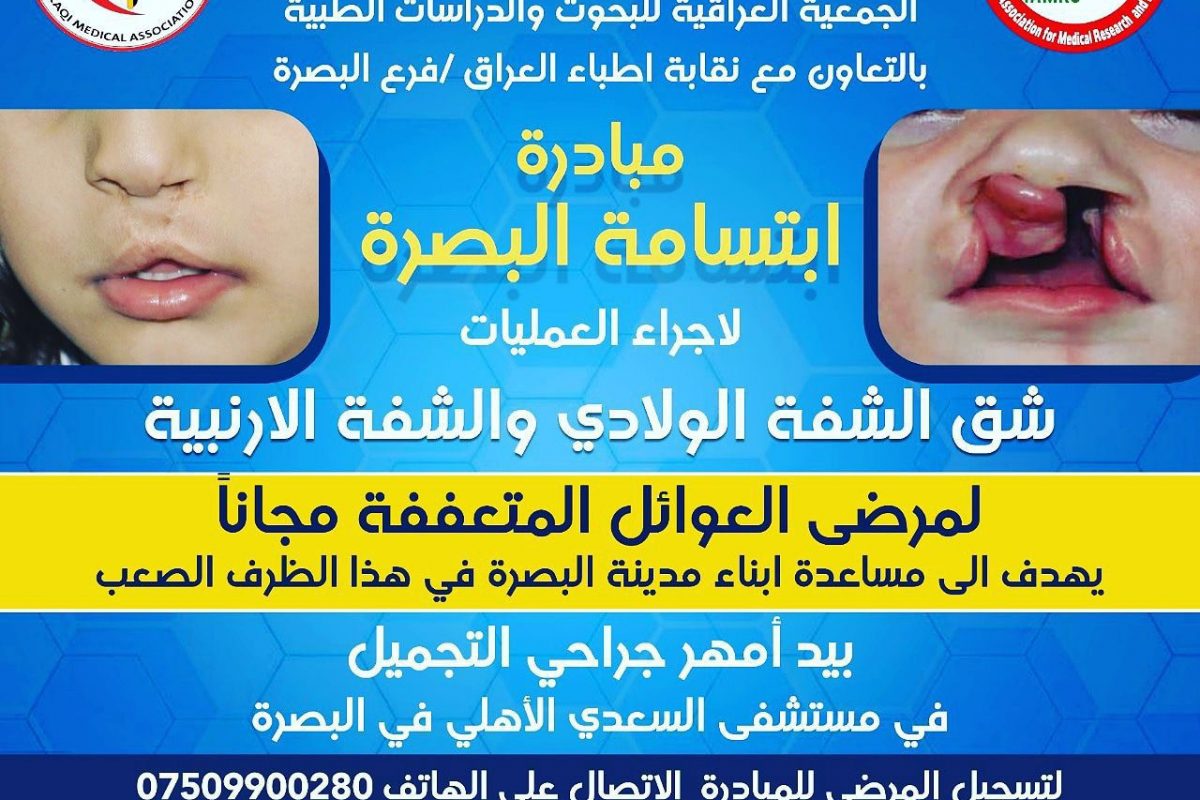 The activities of the "Basra Smile" surgical camp (related to the correction of congenital cleft malformations) were launched today, Thursday, July 22, 2021 , with the blessing of God Almighty.
Basra for plastic and reconstructive surgery, in the operating rooms and halls of Al-Saadi private Hospital, at the hands of a number of senior plastic and reconstructive surgeons in Basra.
The treating team concluded their camp by drawing a smile on the faces of their patients, rejoicing in the blessing of volunteering in the service of Basra and its people.
With regards
Iraqi Association for Medical Research and Studies