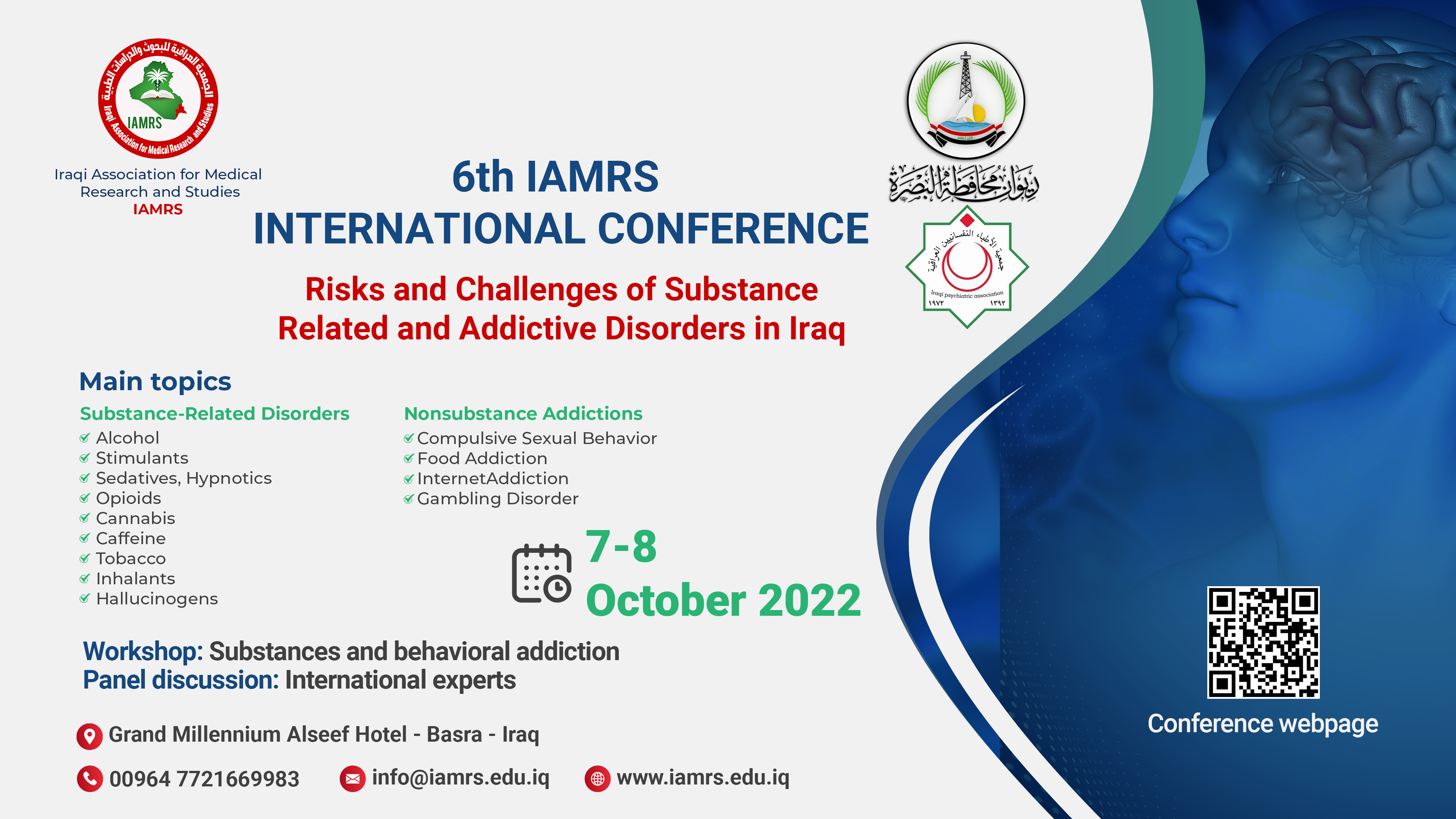 Dear Mr. / Madam
The 6th IAMRS Conference will be a large gathering of many experts, activists, federal officials and medical & paramedic personals.
Attending this conference will be a very awesome appotunity to be in touch with last governmentally processed actions, scientifically based measures and selective experts visions about Addiction all-over the world with special considerations about Iraq situation.
NOW you can attend the conference free of charge by filling the Registration form below.
N.B.: ONLY THOSE ATTENDANTS WHO ARE INVITED BY THE PRESIDENCY COMMITTEE OF THE CONFERENCE PERSONALLY WILL BE ACCOMEDATED FREELY AT THE BASRAH HOTELS AND THEIR TRAVELLING FEES ARE COVERED BY THE CONFERENCE.
Hopefully you will find our conference interesting and you will be actively participated in conference activities.
With Regards
IAMRS
Registration is closed see you at the conference activities